Balloons, Champers, Teddy Bears & More
Make your gift flowers extra special with our great value add-ons.
We have a fantastic range of extras for you to choose from. Including balloons for lots of occasions (birthday, anniversary, baby boy and girl etc), chocolates, wine, champagne, candles, teddy bears, lip balms, lotions and exotic fragrances.
Note that all our balloons, chocolates, wines and teddy bears etc are available as optional extras with all our flower arrangements.

How Do I Add Balloons, Wine, Teddies To My Order
To add goodies to your order, simply click on a flower arrangement you like, and before you click the green Add To Cart button, scroll down to the Available Options and select your chocolates, wine, teddy bears and balloons etc.
Here's what it looks like on a mobile phone: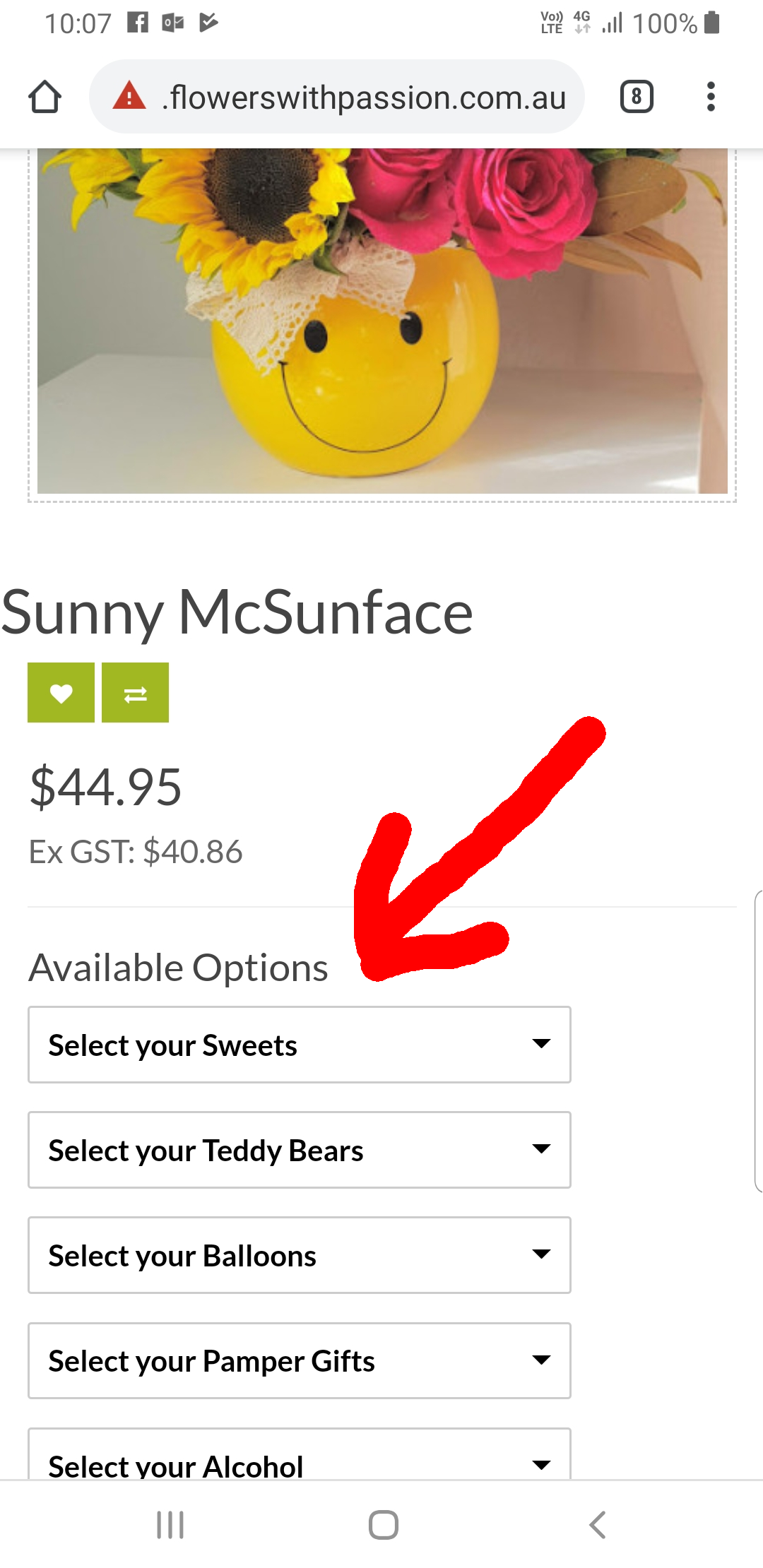 But I Have Already Added Flowers To My Shopping Cart
If you have already added some flowers to your shopping cart, it's not too late to include any of these extras.
Simply, go to your shopping cart page, and click the green Edit button underneath the product name in your cart - see the mobile phone screenshot below (may look different on your laptop or PC).
Now add the goodies there before clicking the green Update to Cart button. It's that easy!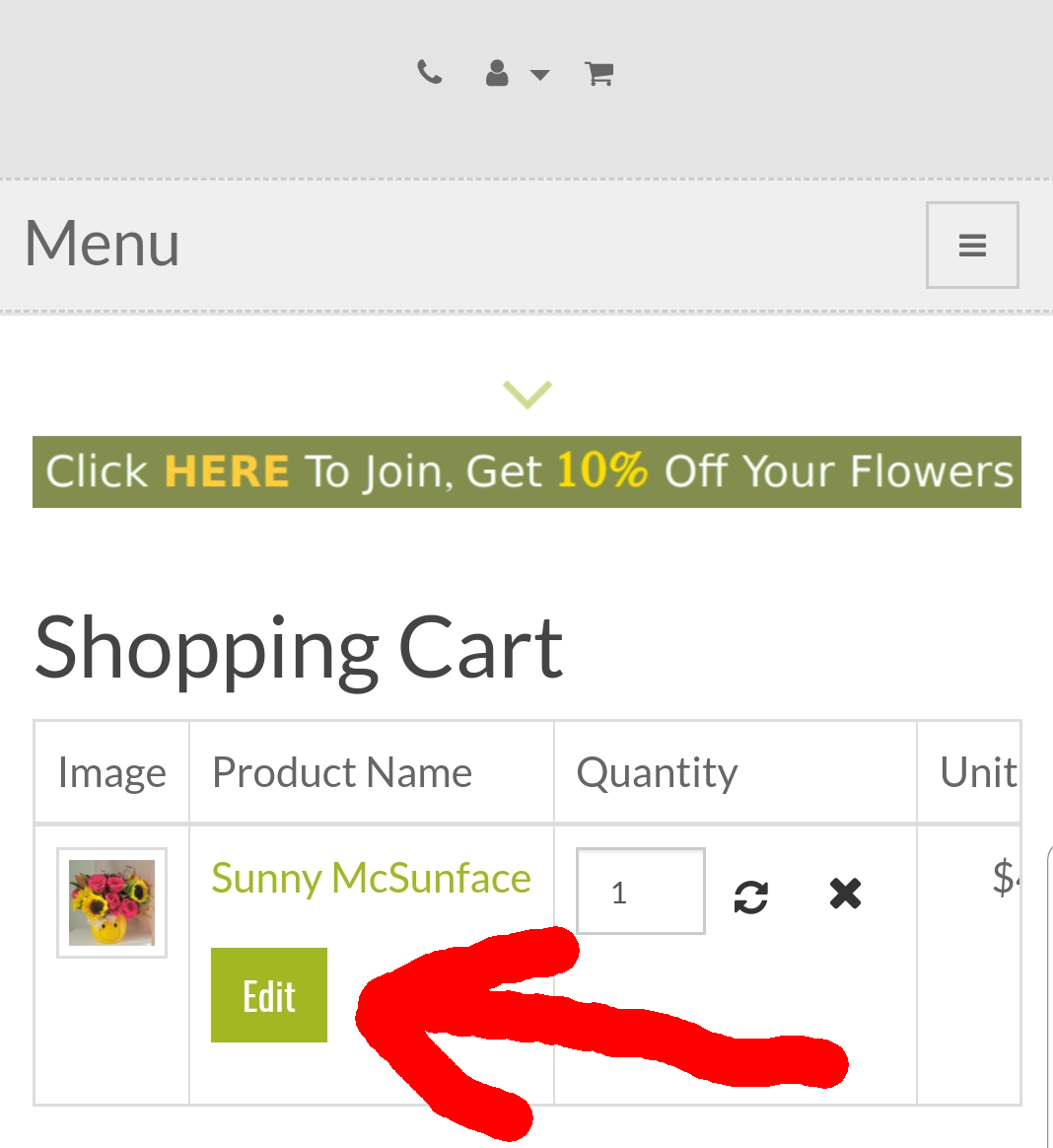 Check If We Deliver To Your Postcode