Baaaaaaby Boy
Product Code: baaaaaaby-boy
Availability: In Stock
---
Available Options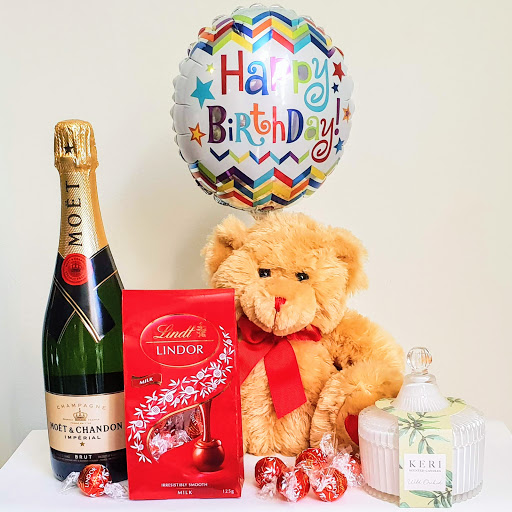 No need to be sheepish about celebrating the arrival of a sweet baaaaaaby boy!
This beautiful boxed flower arrangement is sure to make the lucky Mum and bubba feel absolutely adored. Presented in an elegant white box, this arrangement includes lilac roses, purple pom pom's - also known as mums, or Chrysanthemums - white seasons best dahlias, white geraldon wax flowers and seasonal foliage, It also includes a "baby boy" balloon and a creamy white toy sheep.
Why not congratulate mum and bub on their special day together with this great value gift pack.
Order online today or give Dora a call on 0409975022 to discuss your needs.
Tags: dahlias, chrysanthemums, roses
Check If We Deliver To Your Postcode