Bubbalicious
Product Code: bubbalicious
Availability: In Stock
---
Available Options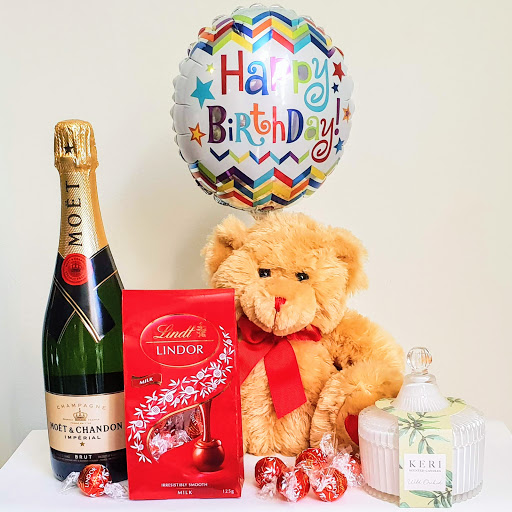 The Flowers With Passion Team have done it again! Wow, check out this stunning arrangement to welcome the arrival of a gorgeous baby boy!
Presented in a tall hatbox, this elegant arrangement of beautiful blooms has a little bit of blue added here and there to make it super stunning.
This features a delightful combination of reflexed roses, and big blue chrysanthemums, plus an "it's a baby boy" balloon and a Thomas Giraffe Rattle in baby blue (23cmH)

For a little extra, you can optionally include a plush baby toy or one of many other extras from our add-ons section elsewhere on this page. And there you have it, the perfect gift for a new mum and baby!
Order online today for next day delivery, or give Dora a call on 0409975022 to discuss any special needs.
Tags: roses, chrysanthemums
Check If We Deliver To Your Postcode