Mum N Bub
Product Code: mum-n-bub
Availability: Out Of Stock
---
Available Options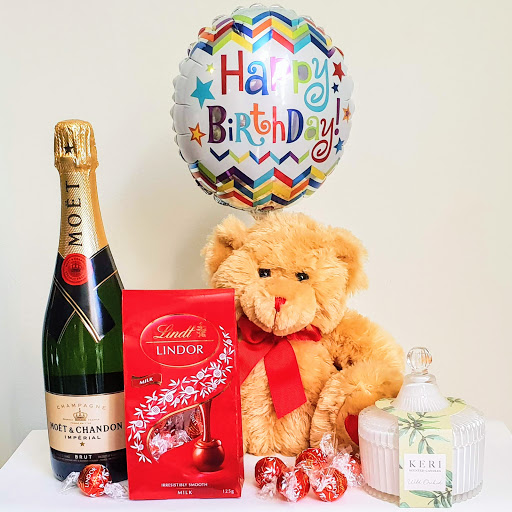 Why not send Mum and bub this gorgeous duo featuring large pink chrysanthemum's, large white chrysanthemum's, pascal pink roses and greens. A delightful mix of freshly cut soothing pastel-coloured flowers presented in a white hatbox.
Comes with a baby girl balloon, a dusty pink teddy bear (20cm high) and a baby blanket (90cmx75cm).
Teddy is made with soft fluffy fur and has sewn-on facial features.
We are sure mum and bub will enjoy this gift hamper!
Add an optional scented candle, a box of chocolates or a bottle of fine wine and more from our add-ons elsewhere on this page.
Because every mum deserves to be pampered at this time!
Tags: chrysanthemum, roses
Check If We Deliver To Your Postcode