Newborn N Sheep
Product Code: newborn-girl-n-sheep
Availability: In Stock
---
Available Options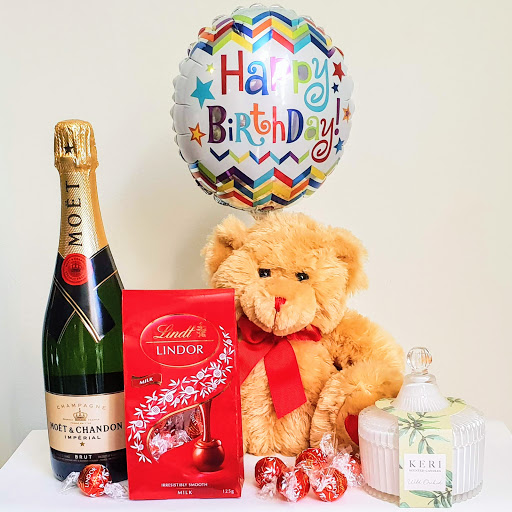 Floral gifts don't come much more magical than this beautiful berry-toned arrangement in a tall hatbox. This beautiful arrangement is an ideal way to congratulate the lucky new parents.
The flowers in this arrangement include big chrysanthemums, roses and pixies (tiny cute carnations). It's a big arrangement and I'm pretty sure it will have the newborn turning her head to view them! It also comes with a cute sheep toy for bubba.
We also have a superb selection of quality add-ons at a great price, if you want to give your gift flowers a boost. These include, Moet, wines, pamper gifts, chocolates, and candles. They can be found in the Available Options section of this page.
Become a member and get 10% off your flowers forever. It costs nothing to join.
Order online before midnight for next day delivery. Or call Dora on 0409975022 and she will be happy to assist you.
Tags: chrysanthemus, carnations, roses
Check If We Deliver To Your Postcode