Say Hello To Flower With Passion
Posted By: Craig Published: 23/02/2018 Times Read: 2067 Comments: 0
We're Open For Business
Hey Sydney, the Flowers With Passion team are proud to announce that after 6+ months of blood, sweat and tears - oh so many tears - that we are finally open for business.
Operating out of our humble premises - seen below in all its glory - in Chippendale only a few minutes from the Sydney CBD.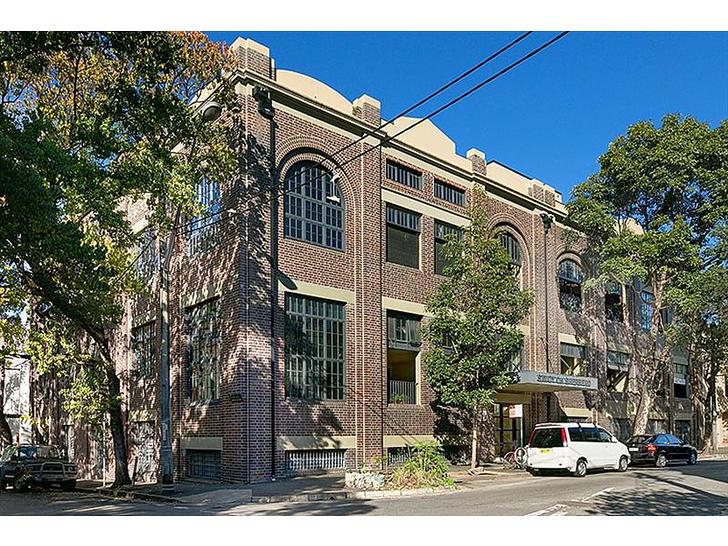 We aim to deliver beautiful creative flower arrangements across the Sydney metropolitan area. All the designs you see on our website are our own. We put together your arrangement in-house and deliver the flowers ourselves. We are most definitely NOT a relay florist!
We are a small Sydney-based family-owned and operated online florist competing with the large foreign-owned online and relay-florists servicing Sydney.
Meet The Team
Dora
Our in-house florist and business owner is

Dora Papas

. Before discovering her passion for flowers Dora worked in the telecommunication industry for a number of years. But Dora was never truly happy doing the day-to-day grind of working in a stuffy office environment, so she left that industry to follow her true passion - flowers!
Well, flowers and cats. She's like the crazy cat lady of Chippendale. She really loves her cats. Well, they're her cats unless she's arguing with her other half, in which case they're his cats.
You might see Dora down at the flower markets most days as she collects the flowers for the day's orders. Dora is responsible for all the beautiful creations you see on this website.
Dora is of course super friendly and more than happy to chat with you about all your floristry needs, so why not give her a call or send her an email.






Craig

Our resident gopher is Craig Jackson Craig has a proper day job so only helps out during evenings and weekends. Craig is responsible for the IT side of things - web development, system administration, integrating the website with PayPal and Westpac PayWay for secure payment processing, and integrating the website with the Xero cloud accounting platform.
Craig also manages online advertising (AdWords, Bing Ads, Facebook & Instagram ads) and search engine optimisation (SEO) activities. And finally, Craig also does the accounting, some product photography and post processing, and creates some of the product names and descriptions, and even this blog content.
I'm sure you'll all agree that Craig has definitely got the rough end of the pineapple in this setup. If you agree, post a comment below and let Dora know she needs to lift her game!
In any case, Craig is looking forward to the day he can return to his true love of robotics and Internet of Things nerd-alerting habits...
10% Off Your Flowers If You Register Online
Did you know that if you sign-up online for free you get 10% off your flowers every time you order? Simply click
HERE
to sign-up and start saving now!
Our Fresh Flower Promise
Dora is committed to delivering the freshest flowers to you, and that's why she always collects her flowers from the Sydney Flower Markets on the day of delivery.
This means the flowers always come straight from the growers on the very same day. This ensures maximum freshness and longevity of your delicate flower arrangements. We want them to last as long as possible so you get maximum value for money.
Flowers are very sensitive to weather, particularly during long hot Sydney summers. So we always give you a small card with tips on how to look after your flowers.
Follow Us
Dora is most active on Facebook and Instagram, so you should follow her there to see some of the amazing designs she comes up with.
On Facebook
Our official Facebook page can be found here: https://facebook.com/FlowersWithPassionSydney/.
On Instagram
Dora posts lots of her beautiful creations on Instagram first. You can find our official page here: https://instagram.com/flowerswithpassionsydney/
On Google+
You can find us on Google+ here: https://plus.google.com/+FlowersWithPassionChippendale/
Update: Note that somewhat sadly, Google+ has been shutdown by Google as it seems they can't work out how to make a buck from it. As a result we can no longer post updates to our page there. If you were previously following us on Google+, I suggest you start following us on Facebook instead.
On Twitter
We're on twitter too! You can find us here: https://twitter.com/fwpsydney
Comments